Just as I decided to do a post on lush, gooey chocolate brownies, I was reminded of when getting bake sale notices from my children's school made me break out into a sweat because I could'nt bake! Clearly, less in the know about how people turned their noses up at shop bought, I ended up sending a few boxes of supermarket goodies, which sadly never got sold! Whilst volunteering at one of these events I felt very sorry for my little cakes that were the last to go…well, they either got distributed amongst us volunteers or were the begrudging buy of a late mum toting a sulking child! 🙂  I remember telling myself that if I wanted to survive British schooling, I needed to learn to bake.  And so I did-(for a long time with my good friend, Betty Crocker!)
If I'm honest, I still have a small collection stashed away for one of those times when the need to be that sorta mommy comes a'callin'… <Smooths hair in place and grabs an apron!>
Anyhow, we live, we learn…and today, I catalogue something in the Tales of the Two-Left Spatula Kitchen that I think I've got down quite well! The ratio of gooey to chewy has been tweaked nicely, as many an imperfect batch has been made (and since it would really be so very wrong to throw away, has been had at the end of my many lo-0-ng days!) This week, I've come across a lovely farmer who delivers fresh eggs to me, straight from the farm so I know these are the best eggs I can cook with. His wife, very old-worldly tells me how brownies are really an American invention that she doesn't make much but to always make sure  that I never bake with anything other than room temperature eggs..every little bit of advice comes in handy to a rookie cook like me!  I love it when I meet people who aren't afraid to speak their mind, we are politically correct to a fault these days 🙂 She asked me to look at the real way early chefs cooked, like Delia Smith? I ask.."more like Fanny Cradock", she replied! Fanny Cradock, Britains foremost TV Chef from the sixties is a hoot..if you fancy a few minutes of feeling like a nervous schoolgirl or a new bride in the '60's, catch her video here  –I assure you she's anything but Nigella! It's back to brass tacks and being told the 'correct' way to do things, none of our namby pamby "you'll find your groove" baloney 😉 She also gives you an option to use 'mouse-trap cheese' if you run out of parmesan in most of her Italian recipes!! Go watch her, if only to step back into the less flamboyant past or be surreally thankful for foodstyling  😉
Getting back to the brownies, Here's what you need :
oil, for greasing your brownie tray
175 g dark chocolate and 175 g milk chocolate broken into small pieces
250 g unsalted butter
3 eggs
250 g dark brown muscovado sugar
100 g plain flour
1 tsp baking powder
2tbsp icing sugar to dust brownies once done
Let's get down to putting it together :
Heat the oven to 170°C Lightly grease a 22cm square cake tin.
Melt the chocolate and butter in a heatproof bowl set over a pan of simmering water.
Whisk the eggs and sugar together for 2-3 minutes until smooth and fluffy.
Fold the chocolate mixture into the egg mixture.
Sieve the flour and baking powder into the mixture and stir to mix. Pour the mixture into the cake tin.
Place on the middle shelf of the oven and bake for 35 minutes until the surface is set. It is cooked when it just starts to crack on the top. Remove from the oven. Allow to cool completely in the tin.
Slice the cake into squares and dust with icing sugar. Store in an air-tight container
Enjoy with a nice cup of Hot Chocolate or a cafetiere of freshly brewed coffee!
You can also see this post here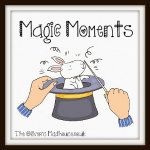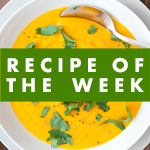 You might also like to have a look at :
Caramelised Onion&Goat's Cheese Tartlets!
A Tale of Two classics~ Pancakes and Palmiers!