One of the things I've come to love most during my stay in England is the wonderfully sweet- tangy Caramelised Onion and Goat's Cheese Tartlet! My first tryst with it was at the Manor Farm Tea Room in Bleasby, a family run organic farm in Nottinghamshire, which was our local haunt when I lived in Notts… a bit of a hallowed time in my life 🙂 I think Goat's Cheese per se, is a bit of a polarizer…you either love it or despise it, few seem ambivalent about it!
Part of my blog legacy is to not just catalogue my mum's recipes and food I have fond memories of growing up with, but to also incorporate my newer favourites. Some of these classic recipes I've come to love have initiated me into British cooking, and the success of them will always glow with the light of a thousand candles. So today, the Two-Left-Spatulas Kitchen get's it's first All-British entrant on The Intrepid Misadventurer! 🙂
Here's the very simple recipe : –
What you need :
8 sheets filo pastry, cut in strips to horizontally line your baking case..and rounds to line the base of the moulds.
2 tbsp olive oil
250g onions, thinly sliced
1 garlic clove, crushed
pinch of sugar
25g butter, melted
50g walnut pieces, chopped into small pieces
1 packet of a good goat's cheese, about 70g cut in thin medallions
2 tsp chopped thyme
freshly ground black pepper
Method :
In a heavy bottomed pan add the oil, crushed garlic, sliced onions and cook over a low heat for 5 minutes, stirring often. You could add a teaspoon or two of light brown sugar to help with the caramelisation! Stir occasionally for another about 6 minutes till the onions begin to turn a rich golden brown. Add a few sprigs of thyme and some freshly ground black pepper and cook a few minutes. Add toasted walnuts just before you take it off the pan! Cool and keep aside.
Preheat the oven to 200°C (gas 6).
Take the strips of filo pastry cut in roughly the height of your baking mould or muffin tray..remember you're going to lay the strips in circles around the base of the mould. Brush each strip with melted butter.
Bake for 5-6 minutes, until the pastry is almost cooked. Spoon the onions into the baked tart shells and top with thin slices of goat's cheese, sprinkle with mixed herbs (optional).
Brush lightly with the remaining melted butter. Bake for 10–15 minutes until golden. Serve immediately with a helping of mixed salad leaves!
Enjoy! 🙂
Unbelievably proud to have made the Ten at Ten round-up at Foodies100!
 This post was featured here as an Al fresco dining idea!
See the post in all these lovely places too: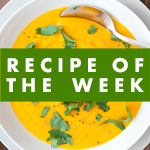 You might also like to look at :
Spicy Tadka Dal, Steamed Rice and Mughlai Shammi Kebab!
Prawn Masala&Curry-A photo-tutorial!